Assaf Harel joined Gornitzky & Co. as an associate in 2014. In 2018, Assaf became a partner at the firm.
Assaf's practice focuses on cross-border investments, mergers and acquisitions, and transactions involving intellectual property and information technology. In addition, Assaf provides clients legal advice on issues involving cyber-security law, privacy law and international law and is a member of the Israel Bar Association's Internet Committee. Assaf is also experienced in conducting internal corporate investigations and in representing clients before governmental authorities in Israel and abroad.
Prior to joining the firm, Assaf served for eight years in the Israel Defense Forces Military Advocate General's Corps, where he held several key legal positions. During his service, Assaf advised decision makers in the highest echelons of Israel's security administration on legal issues in the fields of international law, constitutional & administrative law, maritime & airspace law, the law of armed conflict and national security law. Assaf had a key role in crafting the Israeli government's legal positions on various national security matters and he also took part in representing the government before the Israeli Supreme Court.
Education
LL.M. (International Law), summa cum laude, The Judge Advocate General's School (University of Virginia Campus) (2012)
- Ranked top of the class.
M.B.A (Finance & Corporate Strategy), Tel-Aviv University (2011)
LL.B., magna cum laude, The Hebrew University of Jerusalem (2006)
B.A. (Economics), The Hebrew University of Jerusalem (2006)
Admission
2007, Israel Bar Association
Legal Publications
"Preventing Terrorist Attacks on Offshore Platforms: Do States Have Sufficient Legal Tools?", Harvard National Security Journal, Vol. 4 (2012)
"Protecting Offshore Drilling Platforms Against Terrorist Attacks: The Legal Perspective", Law & National Security: Selected Issues, Memorandum No. 138, Tel Aviv Institute for National Security Studies (2014)
"The Need to Update Israel's Privacy and Cyber Laws" (Hebrew), TheMarker, June 19, 2016
Academic Positions
Research Assistant, Constitutional and Administrative Law (Professor Shimon Shetreet), The Hebrew University of Jerusalem (2005-2006)
Languages
Hebrew and English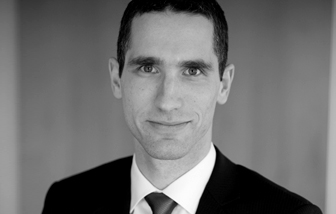 Contact Info
Zion Building, 45 Rothschild Blvd., Tel Aviv, 6578403
LinkedIn Profile