Daniel Marcus joined Gornitzky & Co. in 2017, as a Partner and a Co-Head of our Technology Practice.

Prior to joining the firm, Mr. Marcus worked at leading commercial law firms for many years, in the fields of Hi-tech and Venture Capital, with an emphasis on M&A transactions, financings and international trade.

Mr. Marcus' practice focuses on the Israeli hi-tech industry and its inter-disciplinary relations and interactions with other international hi-tech communities and hubs.
Mr. Marcus is an expert in the field of private investments. He has extensive experience in representing investors and companies that are raising capital, in a wide range of intricate transactions and agreements.

Mr. Marcus also has a plethora of experience in assisting entrepreneurs with strategic decision-making, and in choosing the optimal course of action, with a view towards promoting and realizing their technological vision and aspirations. He often accompanies Israeli hi-tech companies and international mega-companies, in their efforts to achieve strategic business collaborations. His expertise includes the negotiation and drafting of financing agreements, research and development agreements, licensing agreements, distribution agreements, joint venture agreements, and other types of commercial agreements. Mr. Marcus also has vast experience working with Israeli regulators, in general, and with the Israel Innovation Authority (formerly the Office of the Chief Scientist in the Ministry of Economy), in particular.
Education
B.A. in Philosophy, Columbia University in the City of New York (1991)
LL.B., Bar Ilan University (1995)
LL.M., Bar Ilan University (2001)
Admission
1995, Israel Bar Association
Organizational Affiliations
Chairman of the High Tech Committee of the Israel Bar Association (2013-2015)
Academic Positions
Lecturer on Venture Capital, Faculty of Law, the Hebrew University of Jerusalem (2014)
Languages
English and Hebrew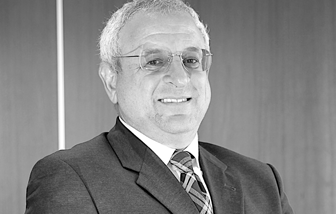 Contact Info
Zion Building, 45 Rothschild Blvd., Tel Aviv, 6578403
LinkedIn Profile