Daniella Segal
|
Associate
Ms. Segal began her legal career at Gornitzky & Co. as a legal intern and has been an associate with the firm since 2015.
Daniella is involved in the representation of the firm's clients in domestic and cross-border transactions, equity offerings in the United States, capital raising and finance transactions, as well as day to day corporate and commercial matters.

During her studies at Interdisciplinary Center (IDC), Daniella was a member of the Argov Fellows Program in Leadership and Diplomacy. She also spent a semester as an exchange student at Tilburg University in the Netherlands.
Education
LL.B., Interdisciplinary Center (IDC) Herzliya (2013)
- Scholarship for Excellence in Academic Ability (2009, 2010)
B.A. (Government), Interdisciplinary Center (IDC) Herzliya (2013)
- The Argov Fellows Program in Leadership and Diplomacy (2013)
- Scholarship for Excellence in Academic Ability (2009, 2010)
Admission
2014, Israel Bar Association
Languages
Hebrew, English and French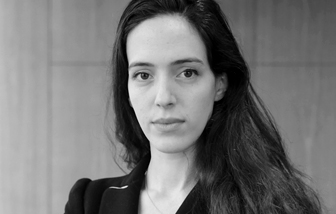 Contact Info
Zion Building, 45 Rothschild Blvd., Tel Aviv, 6578403