Mr. Cohen has been an associate with the firm since 2003 and a partner since 2008.

Mr. Cohen specializes in litigation and complex commercial legal proceedings, including arbitration, mediation and other ADR procedures. He has vast experience in litigating complex cross-border cases before all Israeli instances, including the Israeli Supreme Court, and before Israel's and international prominent arbitrators and mediators.
Among Mr. Cohen's clients are some of the largest public and private commercial corporations operating in Israel, governmental entities and municipalities, as well as senior officers, private investors and leading businessmen.
Throughout the years, Eli gained expertise in representing variety of Israeli and foreign companies in wide range of legal matters including securities, infrastructure, privet equity, venture funds, telecoms, BOT/PPP tenders, construction, real estate, and others.

During his legal studies, Eli served as the students' representative in the Law Faculty.
Notable recent representations include:
Representation of a company regarding an application to approve an approximately NIS 4 billion derivative action against its major shareholders.
Representation of a participant in a NIS 10 billion tender for the construction and operation of new IDF training camps, in administrative court procedures.

Representation of a leading European corporations in its participant in a NIS 4 billion tender regarding the light rail systems in Tel-Aviv.

Representing a leading Chinese corporation in the winning bid of the light rail tunnels tender, totaling in approximately NIS 3 billion.

Representation of the winner in the NIS 2 billion tender for the construction and operation of the Israeli Police national training center in administrative court proceedings.
Representation of a world's leading infrastructure company in an approximately NIS 150 million cross-border arbitration dispute.
Representation of a leading telecommunications company in an approximately NIS 80 million cross-border legal dispute.
Representation of one of Israel's prominent kibbutzs in a high-profile legal dispute (estimated in several billions of NIS) with Keren Kayemeth LeIsrael (the Jewish National Fund) and the Israel Land Administration over the ownership of approximately 1,500 dunam of land in central Israel.
Representation in an approximately NIS 200 million legal dispute regarding a transaction relating to land on which the IKEA Israeli branch is located.
Representation in a NIS 80 million arbitration proceedings regarding the sale of the controlling stake in a public company.
Representation of a variety of clients in large scale legal disputes with municipal authorities with regard to construction authorizations and municipal orders.
Representation of venture capital and hedge funds in legal disputes regarding investors' rights and management conduct in various conflicts.

Mr. Cohen holds an additional French citizenship.
Education
LL.B., magna cum laude, Tel Aviv University (2002)
B.A., Accounting, Tel Aviv University (2002)
Admission
2002, Israel Bar Association
Organizational affiliations
Vice Chairman of the Litigation Committee Bar Association.
Legal Publications
Mr. Cohen published articles in a wide range of legal topics in legal and economic newspapers.
Languages
Hebrew and English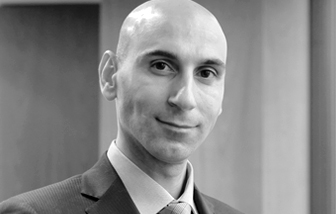 Contact Info
Zion Building, 45 Rothschild Blvd., Tel Aviv, 65784, Israel
LinkedIn Profile