Mr. Shaham served as a legal intern at Gornitzky & Co. and has been an associate with the firm since 2006. In 2013 he was promoted to Partner.
Harel specializes in diversified and complex civil and commercial litigation cases in a wide range of legal disputes, including, inter alia, in the fields of capital markets, shareholder disputes, real estate, tenders, insurance, slander, administrative law and labor law, as well as in class actions and derivative actions.
Harel has experience in litigating major complex cases before different legal instances, including all Israeli courts, arbitrators and mediators. He is also involved in representing clients before various authorities and regulators.
Among Harel's clients are dominant Israeli companies and individuals, including insurance companies, real estate and construction companies, major underwriters, leading businessmen and senior officers in major companies. In addition, Harel represents the Tel Aviv Stock Exchange in various legal proceedings, including those before the Israeli Supreme Court. He has also represented the Institute of Certified Public Accountants in Israel before the Israeli Supreme Court.
Additionally, Harel coordinates the activities of the firm's professional "Litigation Forum".
In his Corporate and Commercial practice, Harel provides legal advice to the firm's corporate clients regarding their ongoing commercial and corporate activities, including drafting of business agreements and commercial contracts. In his Bankruptcy and Insolvency practice, he is involved in complex cases, including the representation of liquidators and arrangements between companies and debenture holders.
During his legal studies, Harel was a member of Tel Aviv University Law Review, "Iyunei Mishpat".
Education
LL.M. in Commercial Law, Tel Aviv University (2005)
LL.B., magna cum laude, Tel Aviv University (2005)
- Dean's list (2003)
- Scholarship for Excellence in Academic Ability (2003)
Admission
2006, Israel Bar Association
Legal Publications
"'Exposed (?) in the Turret' - Defense of Company Officers from a Derivative Suit," Taagidim 9/4 (November 2012)
Co-author of D. Paserman and H. Shaham "Working Paper of a Company Auditor (in light of the decision in the matter of Premier Club)" Corporates F/1 (February 2009)
Co-author of D. Paserman and H. Shaham "Fortress of Paper" The Accountant (December 2008) 113
Academic Positions
Teaching Assistant, Contract Law (Prof. Menachem Mautner) - Buchman Faculty of Law, Tel Aviv University (2005-2006, 2007-2008)
Teaching Assistant, Freedom of Speech (Dr. Ilana Dayan - Orbach) - Buchman Faculty of Law, Tel Aviv University (2007)
Languages
Hebrew and English

The Legal 500 2016
The Legal 500 2016 recommended the 'very experienced' Harel Shaham as a Dispute resolution: class actions lawyer.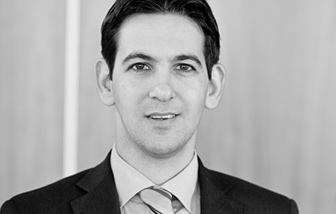 Contact Info
Zion Building, 45 Rothschild Blvd., Tel Aviv, 6578403, Israel