Ms. Netalee Aviv has been an associate at Gornitzky & Co. since 2016, after serving as a legal intern at the firm.
Netalee specializes in real estate, capital markets and commercial law practices.
Her real estate practice includes involvement in the representation of both companies and individuals in the purchase, sale and lease of residential and commercial real estate.
Netalee's capital markets and commercial law practices include ongoing legal advice to leading public and private companies in Israel, on matters of public offerings, immediate and periodic reports, transactions and the implementation of regulations as they apply to public companies.
Education
Bachelor of Laws (LL.B.), Tel Aviv University (2015)
Admission
Israel Bar Association, 2016.
Academic Positions
Editorial staff, Tel Aviv University Law Review Journal (2013-2014)
Research Assistant, Prof. Issi Rozen Zvi (2013-2014)
Research Assistant, Prof. Michael Birnhack (2013-2015)
Member of the Housing, Community and Law Clinic, Tel Aviv University (2013-2014)
Languages
Hebrew and English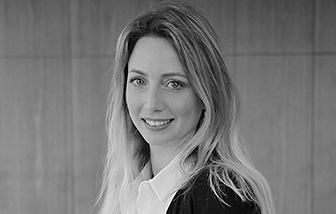 Contact Info
Zion Building, 45 Rothschild Blvd., Tel Aviv, 6578403
LinkedIn Profile