Noa Even Sapir
|
Associate
Ms. Noa Even Sapir served as a legal intern at Gornitzky & Co. and has been an associate with the firm since 2016.
Noa devotes the majority of her legal practice to restructuring and insolvency, including involvement in the representation of distressed companies and their management, liquidators and creditors. Noa is also involved in representation of clients in matters concerning diverse commercial and civil disputes, including class actions and derivative suits.
Additionally, Noa is involved in the firm's banking and finance practice, in which she engages in the drafting of various financing agreements, representing both borrowers and lenders.
During her legal studies, Noa was a member of the The Criminal Justice Clinic program.
Education
LL.B., Magna Cum Laude ,Tel Aviv University (2015)
Dean's List (2014)
B.A., Magna Cum Laude , Business Administration, Tel Aviv University (2015)
Dean's List (2012,2013,2014)
Admission
2016, Israel Bar Association
Academic Positions
Teaching Assistant, "Marketing Management" Course – Business Faculty, Tel Aviv University (2015-2016)
Languages
Hebrew and English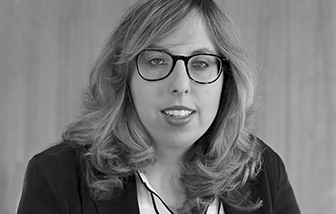 Contact Info
Zion Building, 45 Rothschild Blvd., Tel Aviv, 6578403