Adv. Ronen began his legal career at Gornitzky & Co. in 1999. He became a partner in 2008.

Noam has vast experience in civil and commercial litigation and represents both individuals and corporations in a wide range of legal matters before all judicial bodies, including the Supreme Court, as well as in arbitration and mediation proceedings.

Noam has broad experience with representing leading Israeli companies, Israel's largest banks and other financial institutions, leading insurance companies, industrial and service corporations, leading food manufacturers and many others. He specializes in the representation of clients in class actions and derivative suits of substantial financial scope in a wide range of fields, including consumerism, banking, environmental protection, securities law and insurance. An overwhelming majority of the class actions have culminated in victory for the firm's clients or in the withdrawal of the claim by the other party.
In addition, Noam represents high profile clients in administrative legislation proceedings and litigation in different matters, including tenders related disputes, environmental law regulations and litigation, constitutional litigation and other administrative issues.
Recent notable examples of Noam's practice:

• Representation of one of Israel's largest bank in several class action suits in the District Courts and in the Supreme Court (in appeals) relating to various banking issues, in particular with respect to the collection of banking charges and management fees for securities.
• Representation of a leading public company in a large number of derivative lawsuits filed against it to the Economic Department of the Tel Aviv District Court and in the Supreme Court demanding to file a lawsuit against its directors and other parties, including with respect to complex 3 billion USD debt arrangements;
• Representation of a large Israeli food manufacturer and distributor in a large number of class actions in the field of standardization and consumerism, misleading publication, misleading information in food labeling etc in all judicial instances and in proceedings with the Consumer Protection Authority.
• Representation of the directors of a public company in a motion to approve a derivative suit against them with respect to a failed investment in oil drillings. The motion was dismissed by both the District Court and later on by the Supreme Court.
• Representation of large Israeli real estate companies in several environmental class actions including with respect to 'Clean Air' laws in public places at the central stations of Jerusalem and Tel-Aviv which are operated by them;
• Representation of a leading company using a technology of renewable energy in petitions to the Supreme Court and in different administrative proceedings regarding the licensing of power stations for the generation of electricity using renewable energy.

Additionally, Noam frequently lectures at various legal conferences and conventions and regularly participates in legal discussion panels.

Education
LL.B., magna cum laude, Tel Aviv University (2000)
Undergraduate program in Economics, Tel Aviv University (2000)
- Dean's List (2000)

Admission
2001, Israel Bar Association
- Special achievement in the Israeli Bar examination
Organizational Affiliations
Member of the Israel Bar Association Class Action Committee (2009-present)
Vice Chairman of the Litigation Committee of the Israel Bar Association
Organizational affiliations
Member of the Israel Bar Association Ethics Committee (the Tel Aviv District)

Academic Positions
• Teaching Assistant, Property Law (Prof. Nina Zaltzman) - Buchman Faculty of Law, Tel Aviv University (2000-2003)
• Teaching Assistant, Corporate Law (Prof. David Gilo, the former Commissioner of the Israel Antitrust Authority) - Faculty of Management – The Leon Recanati Graduate School of Business Administration, Tel Aviv University (2002-2004)
Languages
Hebrew, English and French

The Legal 500 2014
The Legal 500 2014 recognized Noam Ronen as a skilled Competition lawyer who has "excellent abilities in litigation."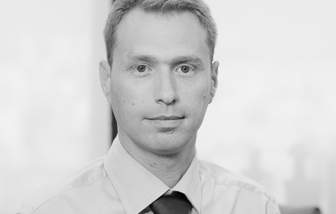 Contact Info
Zion Building, 45 Rothschild Blvd., Tel Aviv, 6578403, Israel
LinkedIn Profile