Mr. Uni joined Gornitzky & Co. in 2017 as a senior associate in our Hi-Tech and Technology Practice. In 2018, he became a partner at the firm.
Mr. Uni brings over 11 years of diverse experience and intimate acquaintance with all aspects and colors of the Hi-Tech industry, handling a variety of legal and commercial affairs from startups' inception stage to addressing mature companies needs and ultimately, representing companies at
the "exit" phase, such as M&A and IPO.
Prior to joining the firm, Mr. Uni served as the General Counsel of an international company in the medical aesthetic industry and before that, as an associate with the Hi-Tech and corporate practice at a leading commercial law-firm.

Mr. Uni specializes in various aspects of corporate and commercial laws with an emphasis on the world surrounding the hi-tech eco system. Mr. Uni represents both local and foreign clients, including startups and entrepreneurs, in investments transactions as well as in a wide range of commercial and technology deals and is highly knowledgeable in venture capital, financing, corporate governance and compliance, joint ventures, intellectual property, ESOP, labor law etc. In his role as General Counsel, Mr. Uni gained significant experience in negotiations, risk management and insurance, budgeting, dispute resolution and business operations in multiple jurisdictions.
Education
LL.B., The University of Haifa (2004)

Admission
2005, Israel Bar Association

Languages
Hebrew, English and Arabic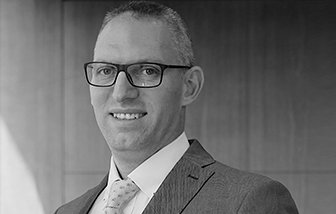 Contact Info
Zion Building, 45 Rothschild Blvd., Tel Aviv, 6578403, Israel