Sagit Ohana-Livne
|
Partner
Ms. Ohana-Livne served as an associate with the firm since 2005 and has been a partner at Gornitzky & Co. since 2012.
Sagit devotes the majority of her time to the antitrust practice where she provides ongoing legal advice to the firm's clients in a wide range of antitrust matters. Among those are the classification of a company as a monopoly and the potential ramifications of such classification, antitrust implications of mergers, business transactions, securities or assets transactions and more, and advising on all issues of horizontal and vertical restrictive arrangements.
Sagit also represents clients vis-à-vis the Israel Antitrust Authority in obtaining approvals for mergers and business arrangements that might otherwise be classified as breaching the Restrictive Trade Practices Law.
Additionally, Sagit took part in the representation of leading Israeli gas companies before The Committee to Examine the Fiscal Policy on Oil and Gas Resources in Israel (the 'Sheshinski Committee'), and appeared before the committee. Furthermore, she was involved in preparing and filing several position papers, including a petition to Israel's High Court of Justice and she was further involved is the legislation process which took place in the Knesset (Israeli parliament) Finance Committee.
In her class actions practice, Sagit has been involved in numerous complex consumer class actions.
Education
B.A., Business Administration (Finance), cum laude, Interdisciplinary Center (IDC) Herzliya (2005)
LL.B., cum laude, Interdisciplinary Center (IDC) Herzliya (2005)
Admission
2005, Israel Bar Association
Organizational Affiliations
Member of the Israel Bar Association Antitrust Committee (2008-present)
Languages
Hebrew and English

The Legal 500 2013
The Legal 500 2013 recommended Sagit Ohana-Livne as a Corporate and M&A lawyer.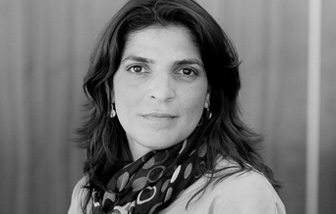 Contact Info
Zion Building, 45 Rothschild Blvd., Tel Aviv, 6578403, Israel