Adv. Shlomo Landress joined Gornitzky & Co. in 2017, as a partner and the Co-Head of our Technology Practice.

Mr. Landress, a graduate of Tel Aviv University and of NYU, specializes in U.S Securities, public offerings, mergers and acquisitions, venture capital investments, corporate financing, joint ventures and technology licensing.

Prior to joining the firm, Mr. Landress was a partner at a leading commercial law firm and an associate with the corporate and securities practice of Arnold & Porter in New York. He has also served as the Legal Advisor to the Government of Israel Economic Mission to North America.
Mr. Landress represents clients in a wide range of technology transactions, on matters of incorporation, corporate governance, various commercial agreements, labor law and regulatory issues. His clients include local and foreign entities, entrepreneurs and startup companies, investment funds, manufacturing companies and multinational corporations.

Mr. Landress also advises managements and legal advisors of public companies in Israel and abroad (including dual-listed on NASDAQ and the Tel Aviv Stock Exchange) on their on-going corporate and commercial matters as well as on their SEC filings.
Education
LL.B., Tel Aviv University (1993)
LL.M., New York University, specializing in corporate law (1998)
Admission
1999, New York Bar
1994, Israel Bar Association
Organizational Affiliations
Member of the International Relationship Committee of the Israeli Bar Association (Tel Aviv District) (2003-2007)
Academic Positions
Research Assistant of Professor Smadar Ottolenghi, Faculty of Law, Tel-Aviv University (1991-1992)
Lecturer on Venture Capital, Faculty of Law, the Hebrew University of Jerusalem (2015-2016)
Publications
Calcalist December 11, 2015
Globes September 21, 2014
Calcalist December 10, 2013
Globes March 7, 2011
Calcalist August 3, 2008
Languages
English and Hebrew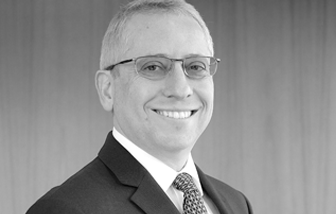 Contact Info
Zion Building, 45 Rothschild Blvd., Tel Aviv, 6578403
LinkedIn Profile