Shmuel (Shmulik) Shuster
|
Head Of Business Development
Mr. Shuster joined the firm in 2016 and is leading and implementing the firm's business development strategy as part of the management team at the office.
Prior to joining the firm, Shmulik has served several business development positions in a leading accounting firm, for more than five years, where he was in charge of M&A implementations and led several divisions, including real estate, industry, government and more.
In the past, Shmulik led the Wall St. desk for the TheMarker, an Israeli newspaper and web site where he was in charge with maintaining the relationship with Israeli companies, publicly traded abroad.
Shmulik has experience in commercial litigation, specializing in the fields of naval and aerial litigation
Education
LL.B. Interdisciplinary Center Herzliya (2005)
B.A., Interdisciplinary Center Herzliya (2005)
Admission
2006, Israel Bar Association
Academic Positions
Teaching Assistant, Internet and e-Commerce Law (English based course) - The Radzyner School of Law (David Mirchin, 2005 – 2009)
Languages
Hebrew and English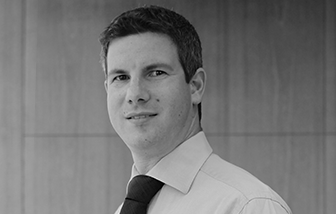 Contact Info
Zion Building, 45 Rothschild Blvd., Tel Aviv, 6578403
LinkedIn Profile