Tigist Bayleyei-Salomon
|
Associate
Ms. Bayleyei-Salomon served as a legal intern at Gornitzky & Co. and has been an associate with the firm since December 2010.

Tigist devotes the bulk of her time to the real estate practice, where she is involved in representing the firm's clients in multiple housing units transactions and in leasing agreements.
In addition, Tigist is a member of the firm's litigation team and takes part in representing clients before Israeli courts in a variety of civil disputes. She also advises clients with regard to corporate & commercial matters, and involved in drafting commercial contracts and agreements.
During her legal studies, Tigist served as a member of the "Halev, The Movement for War on Poverty in Israel" organization, where she provided preliminary legal assistance to disadvantaged individuals. She also volunteered at "Tebeka," a legal aid organization that serves the Israeli Ethiopian community and provides them with free and comprehesive legal services, while advancing the community's successful integration into Israeli society.
Education
LL.B., Interdisciplinary Center (IDC) Herzliya (2009)
B.A., Governance (security and terrorism), Interdisciplinary Center (IDC) Herzliya (2009)
Admission
2010, Israel Bar Association
Languages
Hebrew, Amharic and English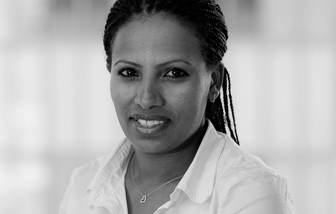 Contact Info
Zion Building, 45 Rothschild Blvd., Tel Aviv, 6578403, Israel