Mr. Tom Alkalay served as a legal intern at Caspi & Co. and has been an associate with the firm since December 2013.
Tom's main area of practice is litigation and disputes resolution, with an emphasis on commercial disputes, class actions and derivative actions. Tom is also involved in representing the firm's corporate clients in ongoing matters, including drafting business agreements and commercial contracts.

During his legal studies in The Hebrew University of Jerusalem, Tom served as a Teaching Assistant to Prof. Assaf Hamdani in Corporate law and to Prof. Eyal Zamir in Contract Law.
Education
LL.M., magna cum laude, The Hebrew University of Jerusalem (2013)
LL.B., magna cum laude, The Hebrew University of Jerusalem (2012)
- Dean's List (2010, 2011)
- The Scholarship for Excellence in Academic Ability (2011)
- Shneor Zalman Pondaminsky Scholarship for Excellence in Tort Law (2010)
Admission
2013, Israel Bar Association
Academic Positions
Teaching Assistant, Corporation Law (Prof. Assaf Hamdani) - Faculty of Law, The Hebrew University of Jerusalem (2010-2011)
Teaching Assistant, The Law of Contracts (Prof. Eyal Zamir) - Faculty of Law, The Hebrew University of Jerusalem (2011-2012)
Languages
Hebrew, English and Arabic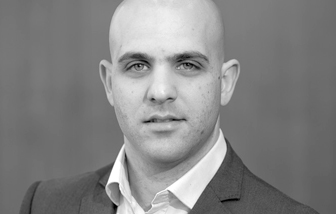 Contact Info
Zion Building, 45 Rothschild Blvd., Tel Aviv, 6578403, Israel
LinkedIn Profile