Mr. Heller joined Gornitzky & Co. as a pre-legal intern in 2007, and has been an associate with the firm since June 2011. In 2017, Uri became a partner at our firm.
Corporate & Capital Markets
Comprehensive legal advisory to public and private corporations
Managing capital and debts funding transactions, (public offerings, private placements and IPO's)
Specialization in controlling shareholders transactions and shareholders agreements
Leading Firm's practice in compensation policies and for senior management in public companies
Implementation of regulatory compliance & corporate governance in public companies
Experienced in conduct proceedings vis-à-vis ISA and TASE
Mergers & Acquisitions
Managing complex M&A transactions by global and domestic investors
Specialization in in "Going Private" transactions (mergers, tender offers)
Experienced in reorganization and restructuring processes in public and private corporations
Consulting governmental authorities in privatization process of government-owned corporations
Financing & Banking
Managing complex financing agreements with international & Israeli financial institutions
Advisory to major Israeli bank owners with respect to banking regulations and state permits
Managing investment agreements (equity and debt investments, joint ventures)
Education
Master of Business Administration (MBA), summa cum laude, College of Management-Academic Studies.
major in Capital Markets and Corporate Governance
Dean's List; Scholarship for Excellence in Academic Ability
Bachelor of Laws (LL.B.), magna cum laude, Tel Aviv University
Dean's List; Scholarship for Excellence in Academic Ability
Awarded for "best seminar" by "the Seminar Project", Tel Aviv University Faculty of Law
Excellence student program in Max-Plank Institute, Germany ("International and European Law")
member of the Editorial Board of "Theoretical Inquiries in Law", published by the Cegla Center for Interdisciplinary Research of the Law at the Buchmann Faculty of Law, Tel Aviv University.
Volunteering in the "Micro-Business and Economic Justice Clinic" which provides business and legal guidance for micro-entrepreneurs and community based organizations.
Teaching Assistant at the "University Within Reach Program" of the "Yitzhak Rabin Center"
Admission
2011, Israel Bar Association
Languages
Hebrew and English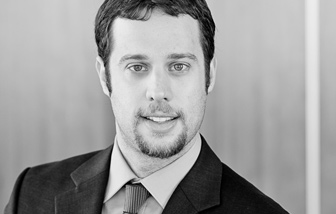 Contact Info
Zion Building, 45 Rothschild Blvd., Tel Aviv, 65784, Israel