Herzliya Office
Gornitzky and Co.'s Herzliya branch is located in Beit Merkazim 2001, a major shopping and office center on the corner of Israel's coastal highway and the Aba Even Blvd., connecting the Eastern and Western parts of the city of Herzliya.
1 Aba Even Blvd.
Herzliya Pituach 4672519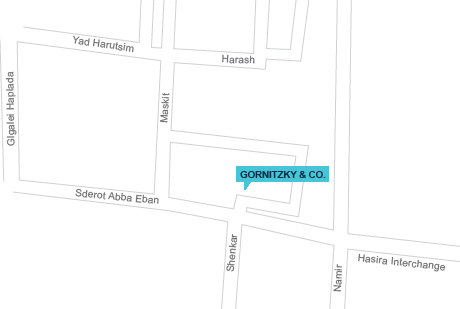 For recruitment related inquiries, please refer to Careers.
For inquiries relating to our legal services, please contact a partner in the relevant practice area.
For all other inquiries, please complete the form below: