Mr. Nir Keidar joined Gornitzky & Co. as an associate in 2014. In 2018, Nir became a partner at the firm.
Nir's practice focuses on finance, including cross-border financing transactions and M&A, as well as the provision of legal advice on public international law, corporate and commercial matters. Nir is also involved in the representation of clients before Israeli courts in civil and commercial disputes as well as in international arbitration.
Prior to joining the firm, Nir served for over nine years in the Israel Defense Forces Military Advocate General's Corps. During this time, Nir held several legal positions, among them Head of Section in the International Law Department, military prosecutor and legal advisor in Judea and Samaria. Nir was also a member of the Israeli delegation to several United Nations fora, including the Committee on the Rights of the Child and Israel's Universal Periodic Review before the Human Rights Council.
During his service, Nir advised Israel's security administration and government ministries regarding matters of national security and international relations within the fields of International Law (including International Humanitarian, Telecommunications and Water Law), and Constitutional and Administrative Law. Nir was also involved in negotiating and drafting agreements with various international and regional parties, as well as in the litigation of disputes before Israeli courts, including the High Court of Justice.
Education
LL.M., cum laude, International Law, The Hebrew University of Jerusalem (2010)
LL.B., The Hebrew University of Jerusalem (2005)
Admission
2006, Israel Bar Association
Legal Publications
N. Keidar, "An Examination of the Authority of the Military Commander to Requisition Privately Owned Land for the Construction of the Separation Barrier", Israel Law Review, Volume 38, Number 1-2, 247 (2005)
Languages
Hebrew and English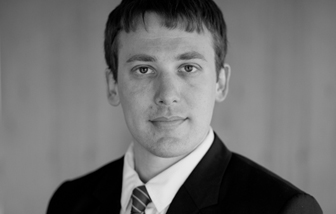 Contact Info
Zion Building, 45 Rothschild Blvd., Tel Aviv, 6578403
LinkedIn Profile