Shlomo Aviad Zider
|
Partner
Mr. Zider has been an associate with the firm since October 2010 and has been a partner with the firm since 2015.

Prior to joining Gornitzky & Co., Shlomo served as a Legal Assistant to the honorable Judge Magen Altuvia in the Tel Aviv District Court.
Shlomo spends the bulk of his time in the taxation practice. He is involved in representing the firm's clients in wide range of tax related litigation vis-à-vis the Israeli tax authorities and before the different Israeli instances. He is also involved in advising the firm's companies and private clients in matters of direct and indirect taxation. Shlomo is additionally involved in providing tax planning guidance for high net worth individuals.
During his legal studies Shlomo served as an editorial member of Bar-Ilan University & The Israel Democracy Institute Journal "Democratic Culture". In addition, Shlomo also served as a member of the Civil legal Aid Clinic, which offers legal assistance to populations that cannot afford to engage professional legal aid.
Education
LL.M., cum laude, Bar-Ilan University (2008)
LL.B., cum laude, Bar-Ilan University (2007)
Mediation course, Gevim group - Kinnert College (2010)
Admission
2008, Israel Bar Association
Legal Publications
G. Grady, M. Kelner and S. A. Zider, "Offsetting Losses Incurred When Realizing Securities Denominated in Foreign Currencies Held During a Period of Decline in the Foreign Currency", Missim 29 (1) February 2015, p. A- 37.
"Center Of Life And The Principle Of Belonging – Halacha And Law", Missim 23 (2) April 2009, p. A- 88.
"Were The Closed Years Gates Locked?", The Accountant 18 December 2009, p. 72.
"A Notion About Objection", The Accountant 22 August 2010, p. 76.
Academic Positions
Teaching Assistant, Introduction of Israeli Law (Prof. Yedidya Stern) - Faculty of Law, Bar-Ilan University (2007-2008)
Teaching Assistant, Insolvency Law, Corporate law (Dr. David Hahn) - Faculty of Law, Bar-Ilan University (2007-2008)
Languages
Hebrew and English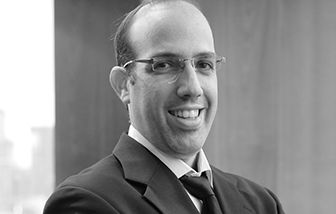 Contact Info
Zion Building, 45 Rothschild Blvd., Tel Aviv, 6578403, Israel
LinkedIn Profile