Mr. Relevy began his legal career at Gornitzky & Co. as a legal intern and joined as an associate in 2006. He has been a partner at the firm since 2015.

Lior's practice focuses on all areas of commercial and private real estate.
He is involved in representing many of Israel's leading property owners and developers in all aspects of their portfolios, including due diligence, financing site subdivision, construction, acquisition, sale and lease of commercial, retail and residential projects as well as income producing assets. His practice also includes planning and zoning aspects and real estate taxation, and he is well experienced in working vis-à-vis different Israeli real estate authorities.
Lior is involved in the firm's travel and leisure practice and he advises clients regarding hotel purchasing transactions and ongoing legal matters.
In his corporate practice, Lior advises banks and financial institutions with regard to real estate transactions and the financing of such transactions.
During his legal studies, Lior served as a member of the editorial board of "Mas-Fax", a professional legal newspaper dealing with taxation matters.
Education
LL.B., Bar-Ilan University (2005)
Admission
2006, Israel Bar Association
Languages
Hebrew and English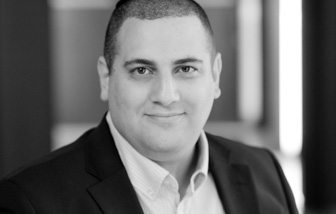 Contact Info
Zion Building, 45 Rothschild Blvd., Tel Aviv, 6578403, Israel