Mr. Alon Peled joined Gornitzky & Co. as an associate in 2015.
Alon's practice focuses primarily on banking and project finance, cross-border transactions as well as mergers & acquisitions.

Prior to joining the firm, Alon served for over six years in the capacity as legal advisor and defense counsel with the Military Advocate General of the Israel Defense Forces. Alon has extensive experience in the fields of international and administrative law, and has advised Israel's security administration and the Ministry of Justice.
Education
M.B.A. (Strategy & Entrepreneurship), Tel Aviv University (2015)
LL.B., The Hebrew University of Jerusalem (2009)
Admission
2011, Israel Bar Association
Academic Positions
Research Assistant, Corporate Law (Prof. Ehud Kamar) - University of Southern California, Gould School of Law (2007-2009)
Research Assistant, Constitutional & Administrative Law (Prof. Shimon Shetreet) - Faculty of Law, Hebrew University of Jerusalem (2007-2009)
Languages
Hebrew and English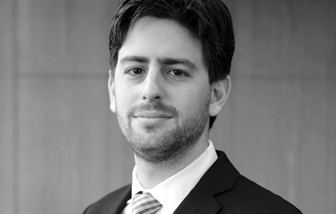 Contact Info
Zion Building, 45 Rothschild Blvd., Tel Aviv, 6578403
LinkedIn Profile